Streif Viewing
Experience that racing feeling on the 'Streif' at first hand in the summer too
Challenge Streif: At 4 state-of-the-art infotainment-LCD-portals, excellent film sequences (historic, informative and excitingly narrated) as well as flash animations are recorded. Impressive insights into the racing action on the Streif will accompany you with much entertainment from the start hut to the finish line
STREIF VIEWING: Discover the Streif race feeling close-up on foot. Experience the most difficult downhill run in the world in a new dimension. 4 state-of-the-art infotainment-LCD-portals - at the start hut, the Mausefalle, the entrance to the Steilhang and the Hausbergkante, convey the challenge "Streif" in almost frighteningly impressive way.

Feel the fascination "Streif" first-hand, enjoy the view from the famous start hut, inhale the adrenaline of the Mausefalle and watch the most incredible TV-recordings and films from the archives of the KitzbühelSki Club...

TIP: Simply hover up to the peak and start hut, enjoying the brilliant views of the Streif on the way. Start hut "Streif" of the Hahnenkamm race - open daily from 9:00 to 16:00. Guided tour possible on request!
The Streif
the classic downhill race course of the world
Thousands of spectators are thrilled by this annual skiing highlight and the unique atmosphere. The racers throw themselves down into the downhill run, lightning fast from the very start, with much courage and skills. Spectators on the ground and millions of skiing fans following the action on TV hold their breath until the last racer has reached the finish line and the winner has been chosen.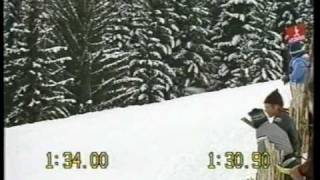 Franz Klammer - Kitzbühel 1984 HQ
Declaration monitors
Streif Viewing
Starting signal & the mousetrap 1+2 LCD
The highest speed, 160 metres in 8.5 seconds to the mousetrap. At 85% the mousetrap is the steepest section and provides the longest jump at 80 metres

Steep slope & 3rd LCD monitor
Iciest point. Extremely high centrifugal forces. Skis chatter at more than 100 km/hour over a gradient of some 62%

Hausbergkante & 4th LCD monitor
After 1:37:60 the most breathtaking point lies ahead – demand the utmost of skier and equipment. A long jump and then the traverse,... this has already been the undoing of a lot of skiers

KitzMountain Guiding
ind out about the grass mountains in the Kitzbühel Alps
KITZMOUNTAIN GUIDING: out and about with the best hiking guides in the Kitzbühel mountains, you get to amble on impressive high altitude trails (ranging from easy to challenging), discover the loveliest viewing points and rest areas and hear exciting and impressive stories about Kitzbühel's grass mountains and cable car technology.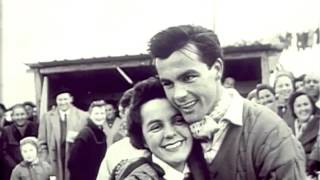 KitzMountain Guiding in der Kitzbüheler Bergwelt
What you may find interesting ...