Kitzbühel
The Legend.
From the legendary Hahnenkamm Races and Snow Polo World Cup through to "Classical Music in the Alps" with opera star Elina Garanča, there is one event highlight after another in Kitzbühel with a year-round mix of sport, culture and entertainment. This is one of the many reasons Kitzbühel is amongst the most successful destinations in the Alps – 365 days a year!

Kitzbühel is respectful of tradition while being sophisticated and chic yet chilled: guests can find an urban flair in the streets of the 700-year-old historic centre and in its top hotels, enjoy warm Tirolean hospitality and go on long shopping sprees at the boutiques of international labels and world-famous local designers.
When it comes to food too, every taste is catered for – from local dishes to haute cuisine awarded a total of 13 toques. Getting to Kitzbühel could not be simpler – it is extremely centrally located and can easily be reached by train, car or plane at any time of the year.

Bound by tradition. As the only non-glacier ski resort in Austria, the "World's Best Ski Resort 2015" begins its winter season as early as 22 October, guaranteeing ultimate skiing fun until 1 May – for about 190 days of the year, in other words.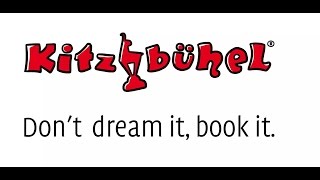 The short way to the Heart of the Alps! Reach Kitzbühel in no time!